The BEATLES REIMAGINED
Every band has a story and this one is like so many others: A couple of musicians with an idea. 
 It was an old recording of Mongo Santamaria doing a cover of "Day Tripper" as an Afro-Cuban cha cha cha dance beat that inspired a group of like-minded musical explorers to expand that nugget of an idea into a full blown concept.
We started our musical journey at a neighborhood Mexican restaurant in 2018 called El Golfo. Cinco de Mayo was coming up. They wanted a band, and we went for it. We hit a groove drawing on Latin music traditions like mambo, cumbia, cha cha cha, bossa nova, merengue, bolero and others. We also struck a chord with generations of Beatles lovers. In the experimental spirit of the Fab Four, let us take you on an adventure of transforming their beloved songs into something new, eclectic and fun.   
Meet the band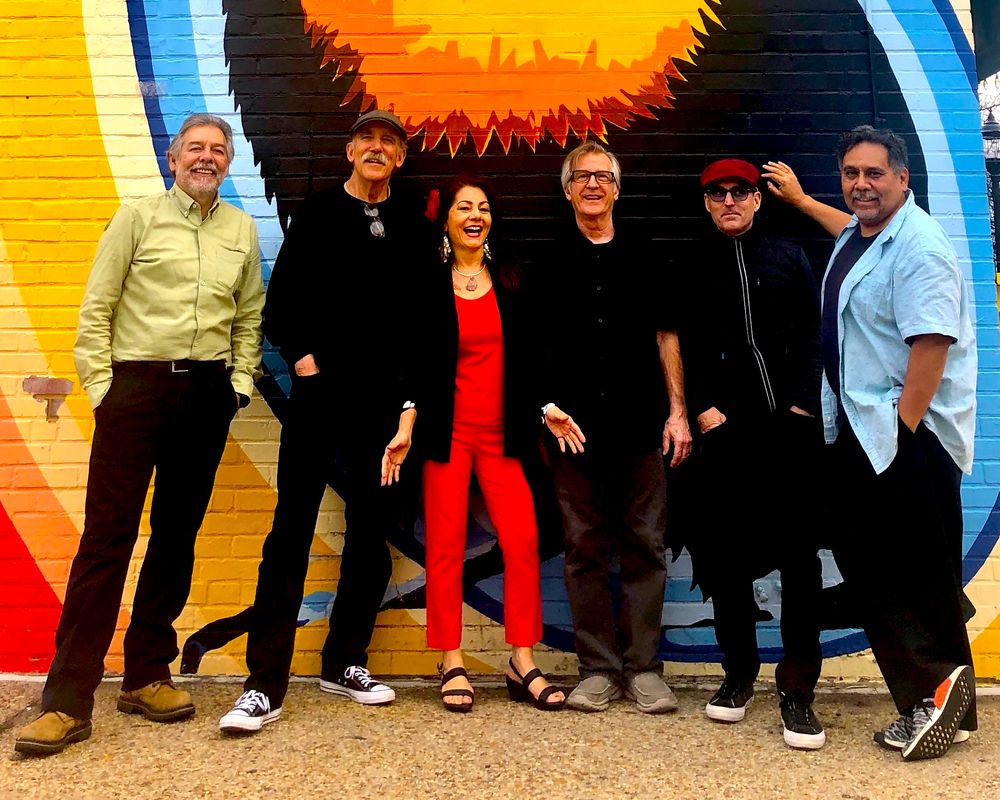 From left to right:
When bassist Alberto Del Castillo got his first Beatles LP in the third grade, his mind went boom. And he 'died' for their boots and hair style. Though destined only for buzz cuts for years to come, he never stopped rocking to "I Saw Her Standing There." Alas, dreams do happen.
Avid guitarist Van Williamson was the host and producer of Radio from Downtown, a long-running live radio theater production at the Avalon theatre, and is the former director of NPR's Morning Edition. "I saw the Beatles on Ed Sullivan at my girlfriend's house. Things were never the same. The girlfriend didn't last, but the Beatles did."
When lead singer Marisa Arbona-Ruiz first heard her uncle play a Beatles album it set her musical DNA -- and a George crush -- on fire. By 13 she got caught playing guitar in the closet (much to her papa's dismay.) She's been twisting and shouting ever since. She also covers Latin music and culture for NPR Music as a contributing reporter and co-host to NPR's Alt.Latino, and other networks.
NPR engineer by day, guitarrista by night, Joe Mills had a fab four awakening. "At first, the Stones were my Beatles. But, "And Your Bird Can Sing" and "Rain" brought me around." Rain or shine, we don't mind.
Born the year the Beatles broke up, conguero and hombre internaciónal Tim Rodriguez first heard them on his father's Walkman. But there's something in the way a Beatles cover moved his three year old son that stoked his rediscovery and flair for infusing their music with his Cuban inspired beats.
Felix Contreras has been playing Afro-Caribbean percussion for over 40 years and was the proud owner of his very own Beatles lunch box in the fourth grade. He is also the host of a podcast for NPR about Latin alternative music, Alt.Latino.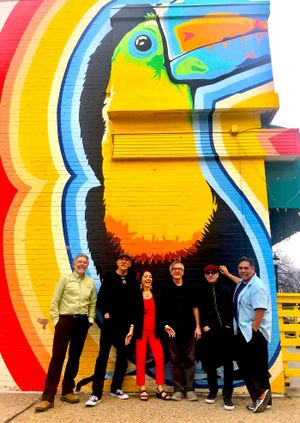 MAMBO • CUMBIA • cha CHA CHA • Latin rock • BOSSA NOVA • REGGAETON • BOLERO • MERENGUE • SALSA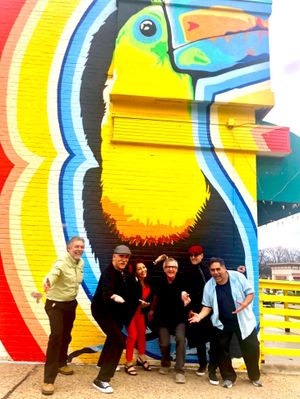 all you need is love and live music